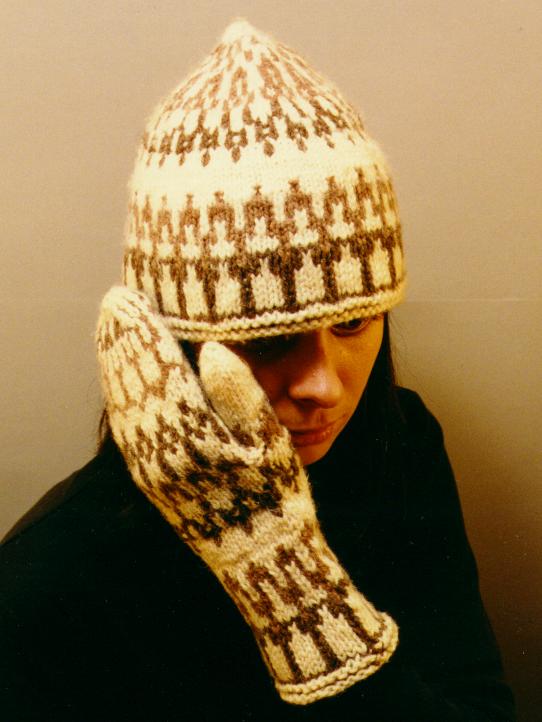 Welcome to the home page of Ildiko Czako, creator of some of the finest knitware you can purchase in Canada's National Capital Region.
Back in her native Hungary, Ildiko often called herself "gyapjúszelídítő", or wooltamer. This play on words is meant to reflect the fact that for her, wool is more than just a material: it is a passion.
Ildiko's creations include hats, gloves and mittens, sweaters and other knitware, in both children and adult sizes. Every item is a unique design, hand made from carefully selected materials.
Over the last few years, many have seen her work at Ottawa's historic Byward Market, at craft shows and fairs across Canada's National Capital Region, and even on the pages of the Ottawa Citizen.
You can contact Ildiko by e-mail at This email address is being protected from spambots. You need JavaScript enabled to view it..
Ildiko's creations are also available at Eclection, in the Byward Market building (55 By Ward Market).
Some of Ildiko's designs can be seen here.

accesses to this Web page since November 16, 2001.